Image and content structure
Add an image to your story​
You can upload images to your story very easily. When you create a line break, a "+" icon appears on the left side. Click on it and choose "image". Select your file (.jpg, .png and .gif are supported).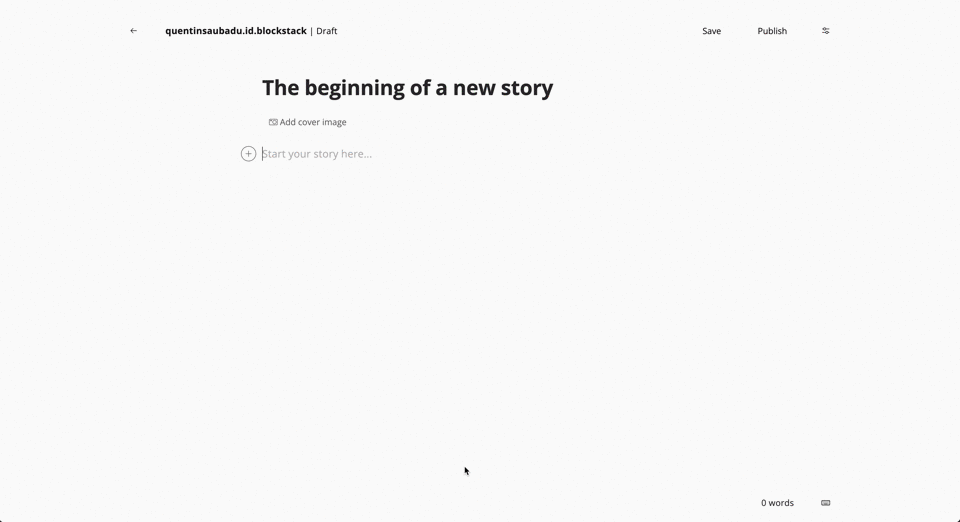 Upload a cover image​
You can upload a cover image to a story. This cover image is, by default, used for open graph and SEO. You can manually select another image for that purpose only if needed.